Pelham Life Long Learning Center – Framingham MA
Architect : Winslow Architects
Square Footage : 8,200 s.f.
Completion:  Summer of 2019
American Tourister II – Warren, Rhode Island
Architect : Brady Sullivan
Square Footage : 182,132 s.f.
Completion: Fall of 2019
American Tourister II – The steel superstructure podium consists of building frame system, concentric brace frames with concrete on metal deck composite floor as supporting element for the 4 stories of panelized wood bearing wall construction. Unique 2 stories clear frame for emergency equipment access. Hurricane flood zone considerations include break away wall segments at lower parking level. Spread footings on soil improvement RIPS -Reinforced Aggregate Pier Foundation.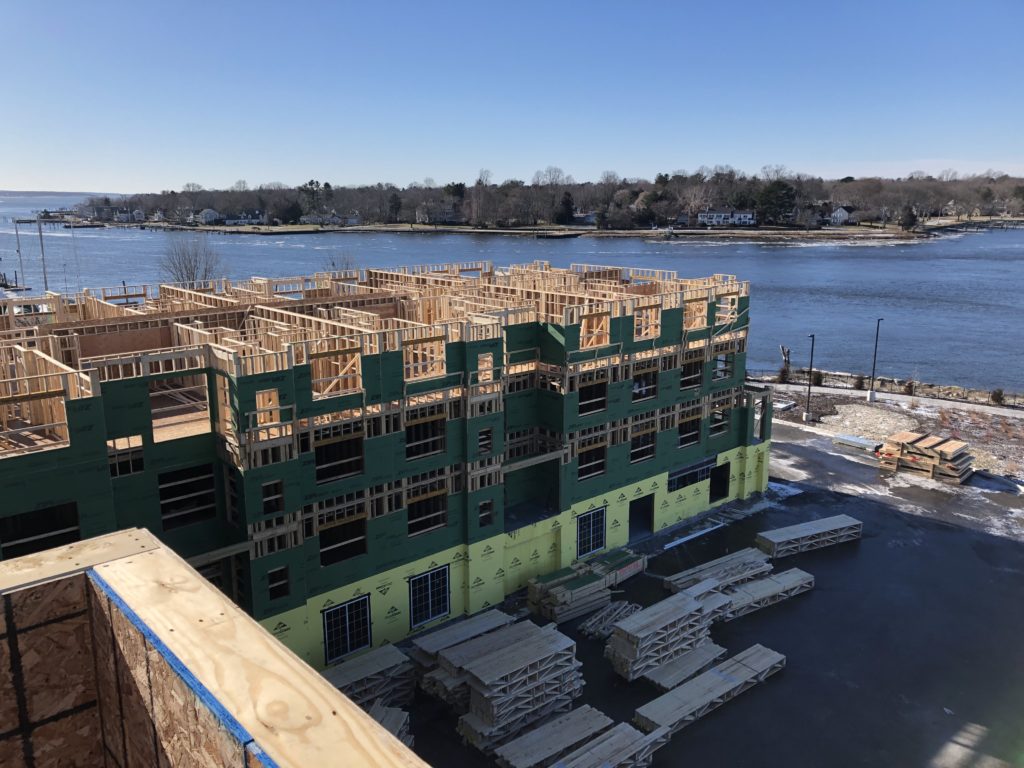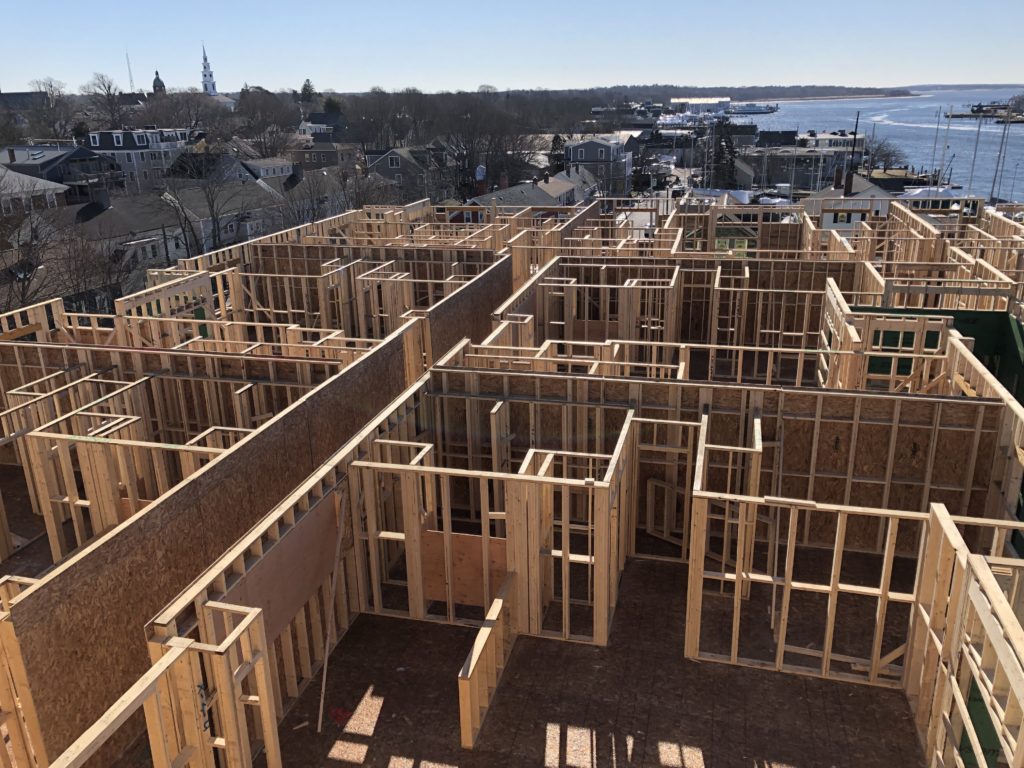 University of New England, University Commons -Biddeford, Maine
Architect : Shepley Bulfinch
Square Footage : 60,000 s.f.
Completion: January 2018
UNE University Commons provides a unique space to unite students with the campus and community spaces all within a "downtown" environment for the college. Bringing together the main dining hall, flexible event spaces, common meeting areas and recreation spaces allows the flow of campus life without sacrificing freedom of movement.¹ The building is linked to the main library via a second floor footbridge. The steel superstructure consists of building frame system with composite floors. The lateral force resisting system is comprised of steel braced frames.
1 Shepley Bulfinch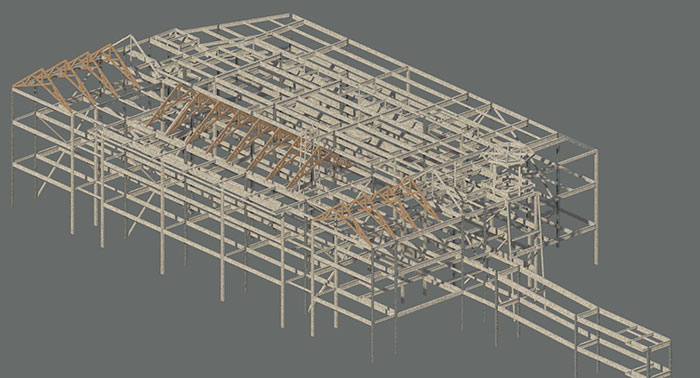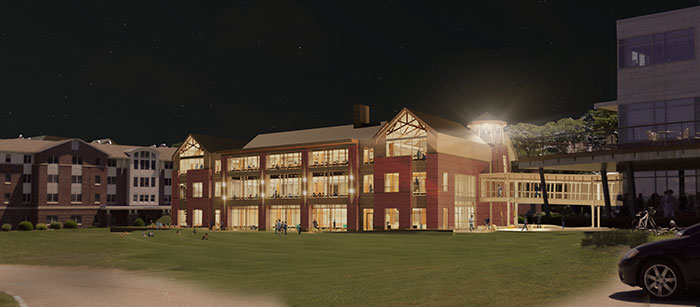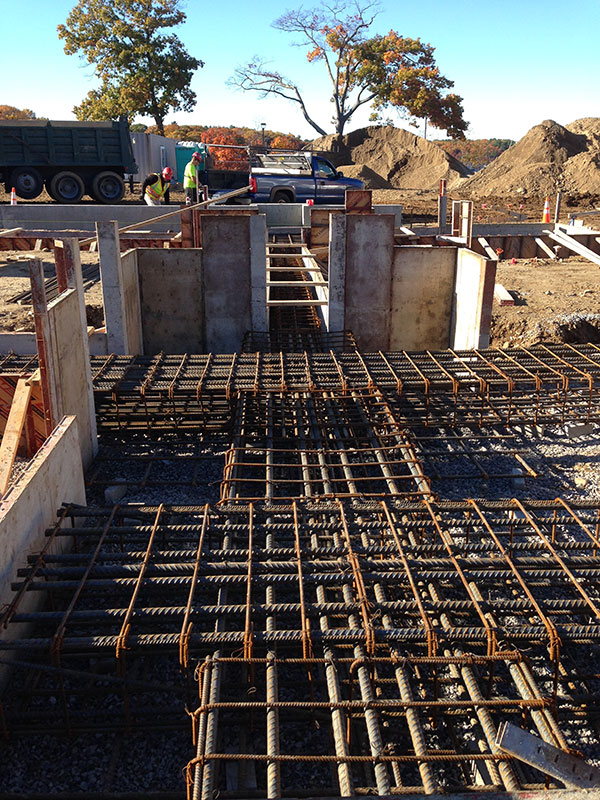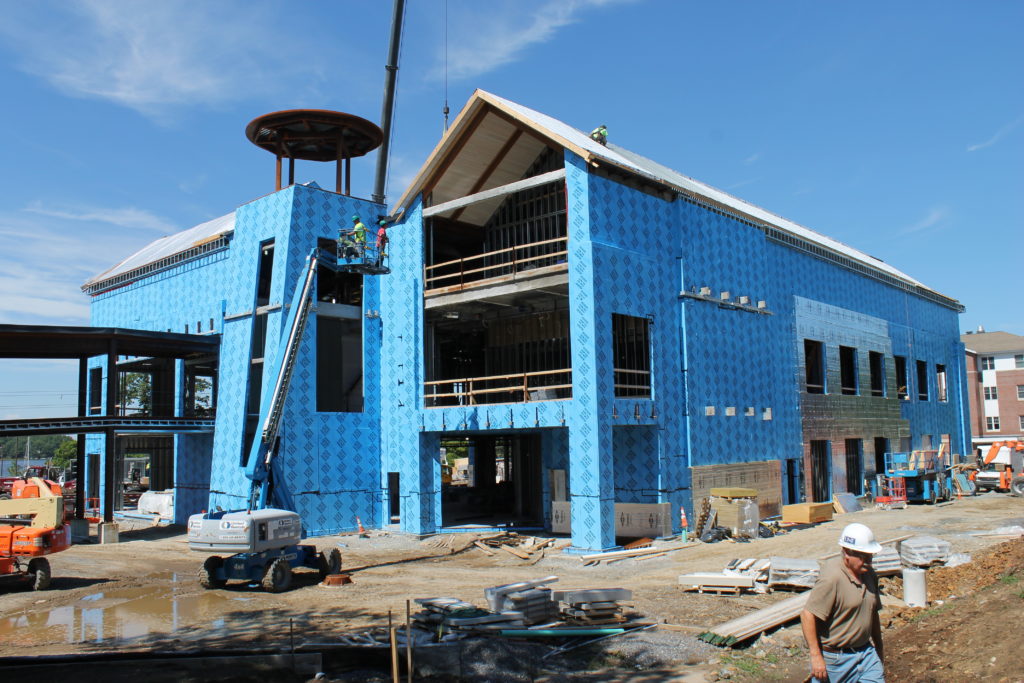 295 Canal Street Office Building – Malden, Massachusetts
Owner and Architect : Combined Properties
Square Footage : 65,000 s.f.
Completion: March 2018
5-story, 65,000 square foot office building with parking and retail on the first floor. Precast pile supported structural foundation with a slab-on-grade in the garage areas and structural slab in all other areas. Composite steel superstructure with moment frames to accommodate the open plan offices and large windowed façade on second to fifth floors.
Photo rendering courtesy of Combined Properties